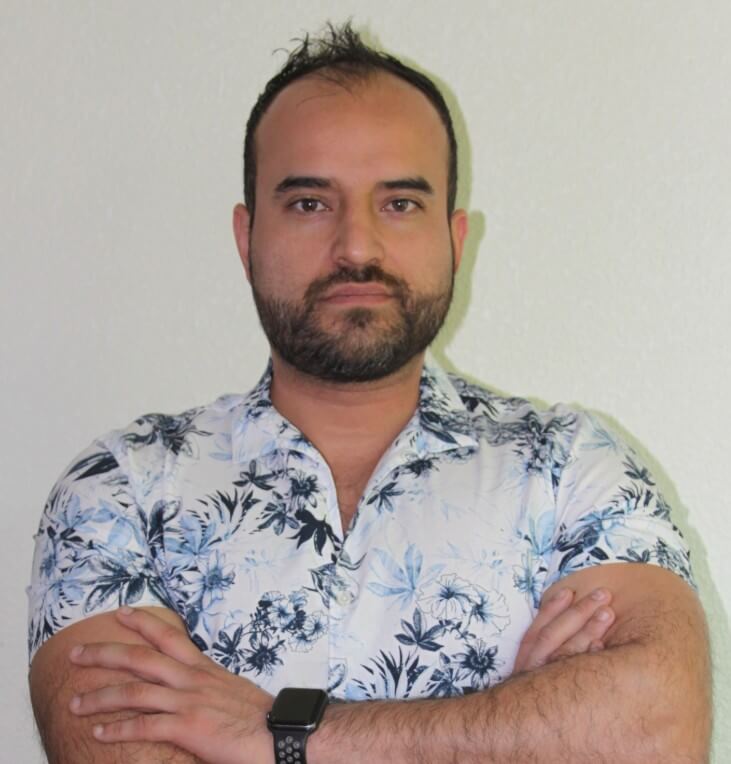 I'm from Sunny San Diego, California. As a web designer, I started in the digital marketing industry, helping my clients get more business through their websites. This all happened in early 2000, before all the major Google Algorithm changes and the social media boom.
I finished college with an Associates in Web Development and continued studying & graduated from San Diego State University with a degree in Business Management, focusing on Integrated Marketing Communications.
I worked for agency clients like Classic Hotels, Reuters, Mazda, Turbo Tax and more.
Let me tell you a bit about what I can do for you
Services
SEO

Starting from competitive analysis, technical audits, content strategy, etc. We'll get your visibility on the web to take off. 🚀

Local Search, eCommerce, international- the whole enchilada!

Pay-Per-Click

I am a Google Ads (Search, Display, Shopping, YouTube) & Facebook Instagram Ads expert.

I am certified for all Google Ads channels and I am also a Facebook Blueprint Certified Media Planner- black belt for digital marketing. Hiyah! 🥋

Web Design

HTML5, CSS3, JS, PHP coding and web development using the latest standards.

Consulting

I can review your strategy or create a new digital marketing plan for you.
Right. Let's throw some light on my skills
Skills Set
Search Engine Marketing
Facebook & Instagram Advertising
Google Advertising
Web Design
UX/UI
Marketing
I have over 25 digital marketing certifications, but here is a short list of the most valuable
Certifications
Facebook Blueprint Certified Media Planner
The Facebook Blueprint Certification is considered a black belt in Digital Marketing. It demonstrates my proficiency in designing an end-to-end Facebook marketing strategy that aligns with business goals and complements a holistic marketing plan.
Google Ads Certifications
I am a certified PPC expert by Google for Search, Display, YouTube & Shopping Advertising.
Brightedge Search Marketing Specialist
There is no official Google SEO certification or I would have it. I have 10 years of doing SEO and I am the best at it! In my time working for Digital Agencies I acquired certifications required by clients. Brightedge is an Enterprise level SEO suite. I also have all SEMRush platform certifications.
Google Analytics Certified
Individual Qualification, eCommerce & Power User. I am extremely good at finding trends & patterns that are worth expanding. I can also find technical & UX issues affecting user flow and conversions.
I think you know me well enough now to
Get in touch via email @
or you could give me a call at...
(619) 798-8155
well - I prefer that you email me and
I'll get back to you as soon as I can.
Feel free to ask for my use cases. ;)